Leading vector based cartography provider in Europe
INTERNAL RESEARCH & DEVELOPMENT
Complete knowledge and individual adjustments
Client workshops, technical support, and constant development
We offer solutions to questions
Is the disconnect between the office and the field slowing down your business?
Do you require a lot of work to receive useful analytic data and reports to assess fleet operations?
Are your transportation costs higher than expected?
Are you wasting time by performing administrative work manually?
Where is your vehicle, has it not arrived at the drop-off yet, was there an unexpected stop en route?
Our step by step solution
Number & types of vehicles, region, industry
Personalized system adjustments
Configuration of the system based on your requests
Expert hardware & software integration
Available for you at all times
Client education
+ support
Constant customer and tech support
FINANCIAL SAVINGS
AND PRODUCTIVITY
Fleet management and optimization
We offer everything from the very basic to very complex GPS tracking and fleet management solutions, which we adjust based on what you need
Track & trace, official/private vehicle use, driver ID, digital and analogue sensors, digital TACHO data, reports and analytics…
From experience with clients from many different industry types, we realized that we are dealing with similar questions based on a specific industry
Find out more about our fleet management solutions specific for your industry, of course we still adjust to individual requests.
FREE Informative savings calculator
Find out how much you can save with Sledenje.com fleet management soution
Monthly savings per vehicle:
Monthly savings due to employee productivity:
Calculations are based on average market prices and standard characteristics of vehicles.
Save money with the help of our expert
advice and system integration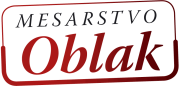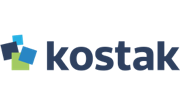 We are very happy with our cooperation with Sledenje d.o.o. and their Sledenje PREMIUM-SENSORICS solution. It allows us a simple and quick view over current status and location of our vehicles. The access to the reporting system allows us to plan and optimize routes. Overall their solution saves us a lot of time when it comes to managing our fleet.
Cene Oblak, head of fleet operations
At Kostak we always strive to be better and to evolve in all areas of our company. We integrated Sledenje solutions into our operations years ago, which was another step forward. Together we cooperated on a Route optimization project in one of our regions for collecting and transportation of waste materials. With the help of this project we achieved our goals: lower number of routes, lower number of garbage trucks needed (1 less truck and 1 less team). With that we reduced our transport expenses and also achieved equal arrangement of work tasks among our employees.
mag. Zoran Omerzu univ. dipl. inž. tehnol. prom., head of maintenance machines, sites and realstate
This past winter was very eventful from the start. We received a call from one of our employees that a tractor has been stolen from one of our logging sites in the woods. As a user of the system Sledenje.com we found out that the GPS tracking devices is transmitting and we sent a field team out. They were able to find the tractor based on the final position the tracking solution gave us, regardless of the fact that the perpetrator tried to destroy the GPS antenna. This is only possible with a quality equipment and service. The cost of Sledenje.com is negligible compared to the cost of losing such an expensive work asset. Thank you team Sledenje!
Dušan Gradišar, general manager
81
.
600
HOURS OF R&D AND COUNTING
Current events and happenings
Are you interested in news from the field of GPS tracking, fleet management, and telematics?